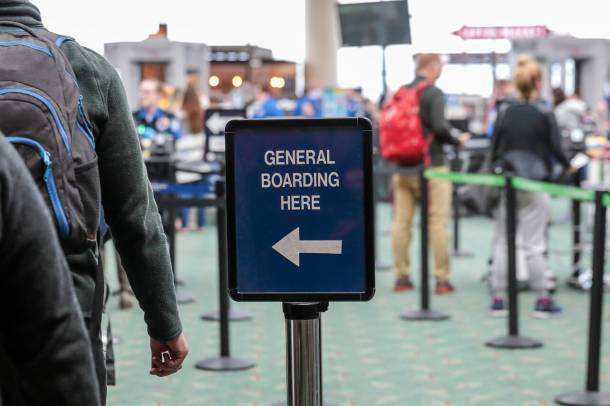 A viral video from over the weekend showed a man who was kicked off a flight apparently for not wearing a coronavirus face mask.

Airlines are increasingly cracking down on people who refuse to wear face masks, at a time when they're also having to deal with unruly Trump supporters in the wake of last week's DC riots.
Airlines are becoming the newest battleground between Trump supporters, many of whom defy face mask regulations, and everyone else.
---
Airline flights are increasingly becoming the next battleground in the standoff between Trump supporters and members of the public as well as authority figures.
Over the weekend, a video went viral and so far has racked up more than 18 million views for depicting a crying man who'd been kicked off a flight. "This is what they do to us," the man is shown lamenting in the video, which you can check out below. "They kicked me off a flight, they call me a (expletive) terrorist and they want to rule my life." Originally, the assumption that been that this man might have been connected to the DC riots, but New York magazine and Huffington Post writer Yashar Ali said via Twitter that the man was instead booted from a plane for not wearing a face mask.
Today's Top Deal

Price: $ 61.38 ($ 0.64/Fl Oz)
You Save: $ 14.22 (19%)
Buy Now
Today's Top Deals
Today's best deal: $ 90 Instant Pot discount, rare Honeywell mask sale, $ 60 off M1 MacBook Pro, $ 30 Wi-Fi extender, more
Trending Right Now:
This crying man got kicked off a flight for not wearing a face mask, and the video went viral originally appeared on BGR.com on Mon, 11 Jan 2021 at 21:12:25 EDT. Please see our terms for use of feeds.

BGR
BEST DEAL UPDATE: